Elastic pins (.PDF)
ISO 8752 : heavy duty

ISO 13337 : light duty

ISO 8748 : coiled heavy duty

ISO 8750 : coiled standard duty

ISO 8751 : coiled light duty

NSA 5319 et 5319M
Special pins

 (.PDF) :
Specific forms of slots prevent from tangling during automatic feeding processes on assembly lines, or during coating operations made on the pins themselves.
These parts are used in multiple

applicatios :
Assembly

Fixed link

Junction, Yoke-Pin, driver
Axles for rollers, for pulleys, for hinges, for caps and all kinds of other swivelling assemblies.
Quick fitting by bushing operation. Reduced mass thanks to hollow body. The spindle elasticity compensates for some clearance/free play caused by wear. During rotation, the broken edges of the slot do not damage the bore.
Centering dowels and grinded pins (.PDF)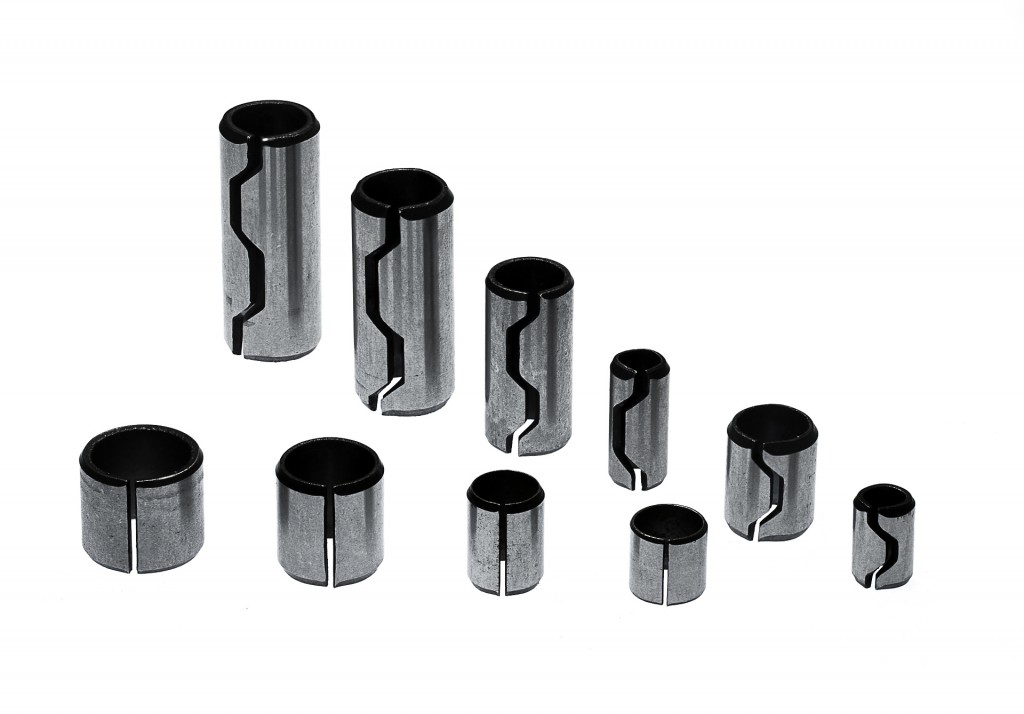 Applications :
Guidance and precise assembly of 2 parts by grinding
Different possibilities

:
Elastic centering dowel with a slot in order to compensate differences
Centering dowel with joi

ned slot, without any elasticity

Cylindrical pins : assembly subjected to high shear strains. 

Need a great thickness.
Spacers and Compression limiters

 (.PDF)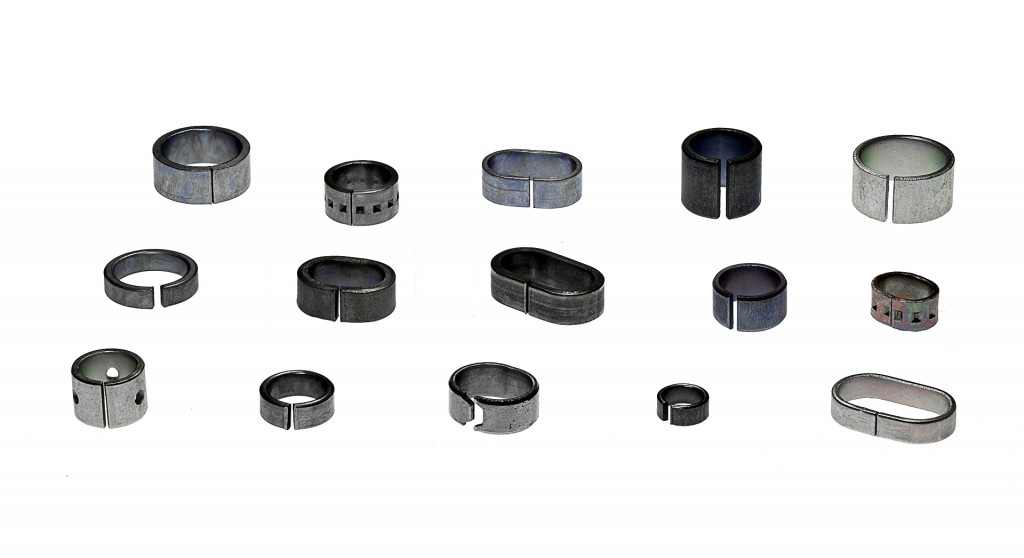 Applications :

These parts are designed in order to strengthen plastic or rubber bores.
Of various shapes and easily fitted in position thanks to their slot, these parts prove their functional utility in all kinds of assemblies where mechanical forces are exerted on components made of tender/soft materials.
Other tubular fasteners
Chassis bushes

Transverse control arm, spring-loaded control arm, or supporting frame.

Anti-vibration cages 

Functional component for hydraulic support. Driving comfort and driving safety enhancement.

Shock Absorber Eyes

Designed to accomodate the shock-absorber mounting
Elastic bushings (.PDF)
Standards : DIN 1498 / DIN 1499 or others on demand
Applications
: Any shaft movement in a bore induces friction wear of the shaft and/or the bore. In order to avoid this major inconvenience, it is therefore essential to insert an intermediary part. Mécanindus bushings are the rational and economical solution to solve this problem.
Market areas :

Building industry

(Ferrage)

Suspensions

Railway industry

Agricultural machines
Expansible and cup plugs (.PDF)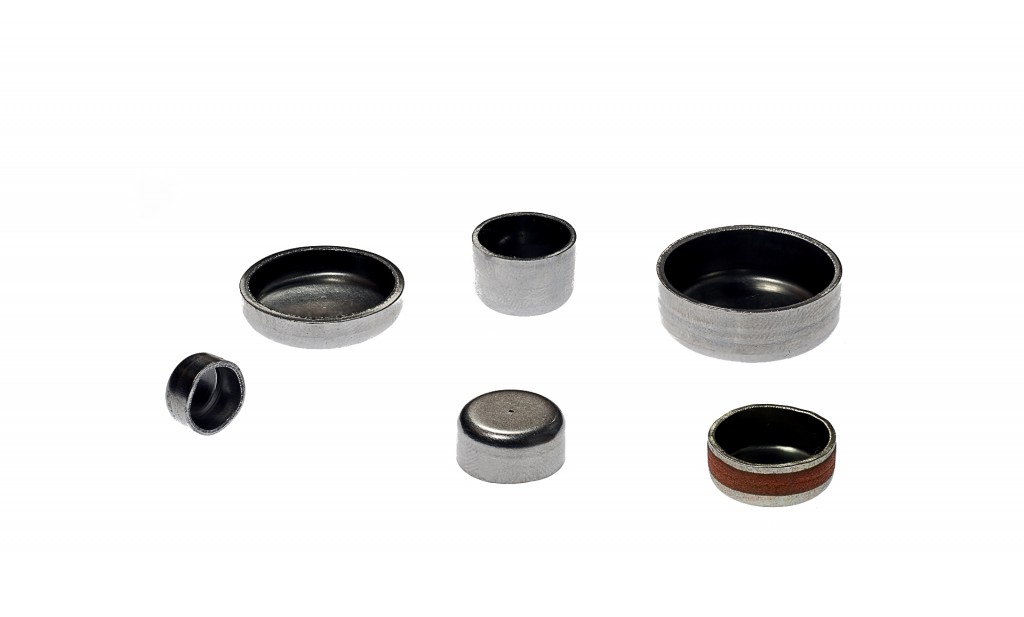 Applications
 : Cup plugs (with or without calibrated hole), core plugs…
Market areas :

Casting industry

Aeronautical industry

Railway industry

Automotive industry

Agricultural machines
Circlips – Retaining rings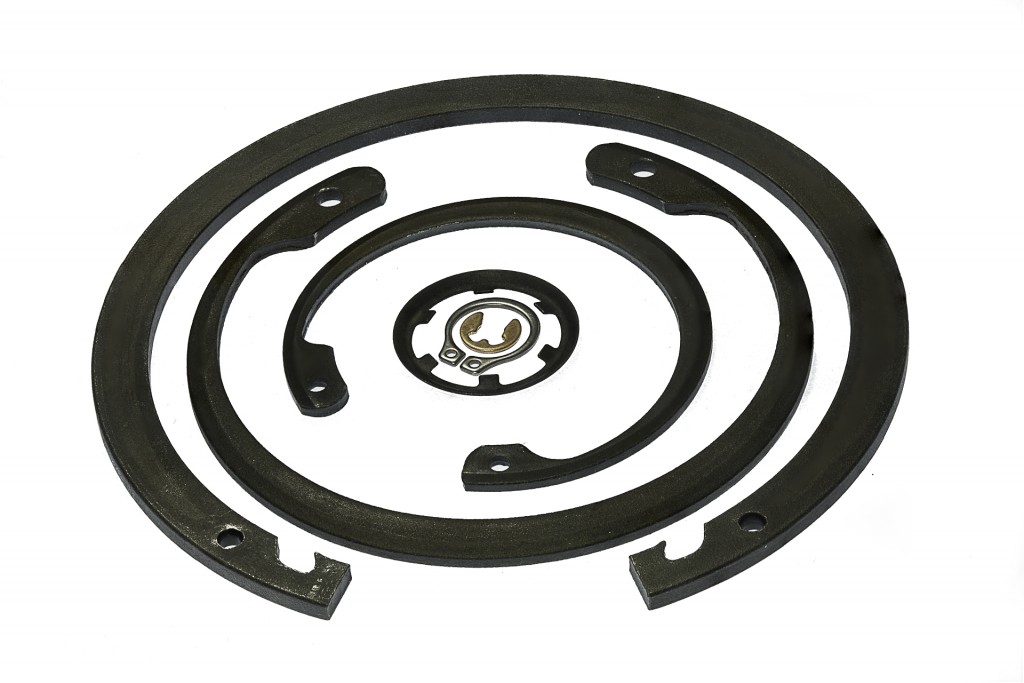 Standards : DIN 471 / DIN 472 or others on demand
Applications
 : Axis and rolling lock, .
Maintaining in position.
Market areas

:

Automotive (transmission, gearbox… )

Wind power

Agricultural machines